Aug 26, 2019

"Keys" to Community, Group Success, and More: A Multi-Purpose, Upcycled Tool for Reflection

Over the last year I've received many messages and posts from workshop participants from Austin to Kalamazoo, with photos of boxes of keys and captions of "You were right! My hardware store had a whole box to give me!"

For decades I have been collecting vintage keys, and often included them in my reflection toolbox as one of many metaphoric choices. A comment made by a 7th grader during a reflective conversation many years ago inspired me to incorporate them as a regular part of my toolkit — as both a prop for facilitating partner/pair sharing, and a targeted reflective activity to focus on personal or group goals, commitment, norms, and other topics.

Vintage skeleton keys are beautiful but expensive, though sometimes they can be found at yard sales. Key blanks found at a hardware store are a very easy to obtain, affordable, and in many cases a free, option. I have found that many hardware stores have a box of mis-cut or discontinued key blanks stored on a back shelf that they are happy to give away. I have received numerous boxes like this from generous store owners. I started mentioning this during workshop sessions, and many participants have sent me a photo a week or two later of the box they picked up from their local hardware store.

Here are a few examples of how I was inspired to first use keys in facilitation and different ways the idea has expanded with various kinds of groups over the years:

Keys to Success Activity Examples

When I was working with one of my local middle schools many years ago, I was invited in to help students with community building to start the year off on the right foot. A group of social studies students had just finished brainstorming a classroom constitution (group norms agreement) with their teacher, identifying the ideal behaviors needed for a positive and productive upcoming school year. We followed up with some community building activities, and right away students started breaking the norms they had just established. We stopped to reflect. I asked them if they just wrote down words they thought their teacher wanted to hear, or if they really believed in the behaviors and norms they listed. They admitted to writing what they thought 'should' be on the list rather than what they felt would actually work (a pitfall of doing this kind of list-making too early in group process).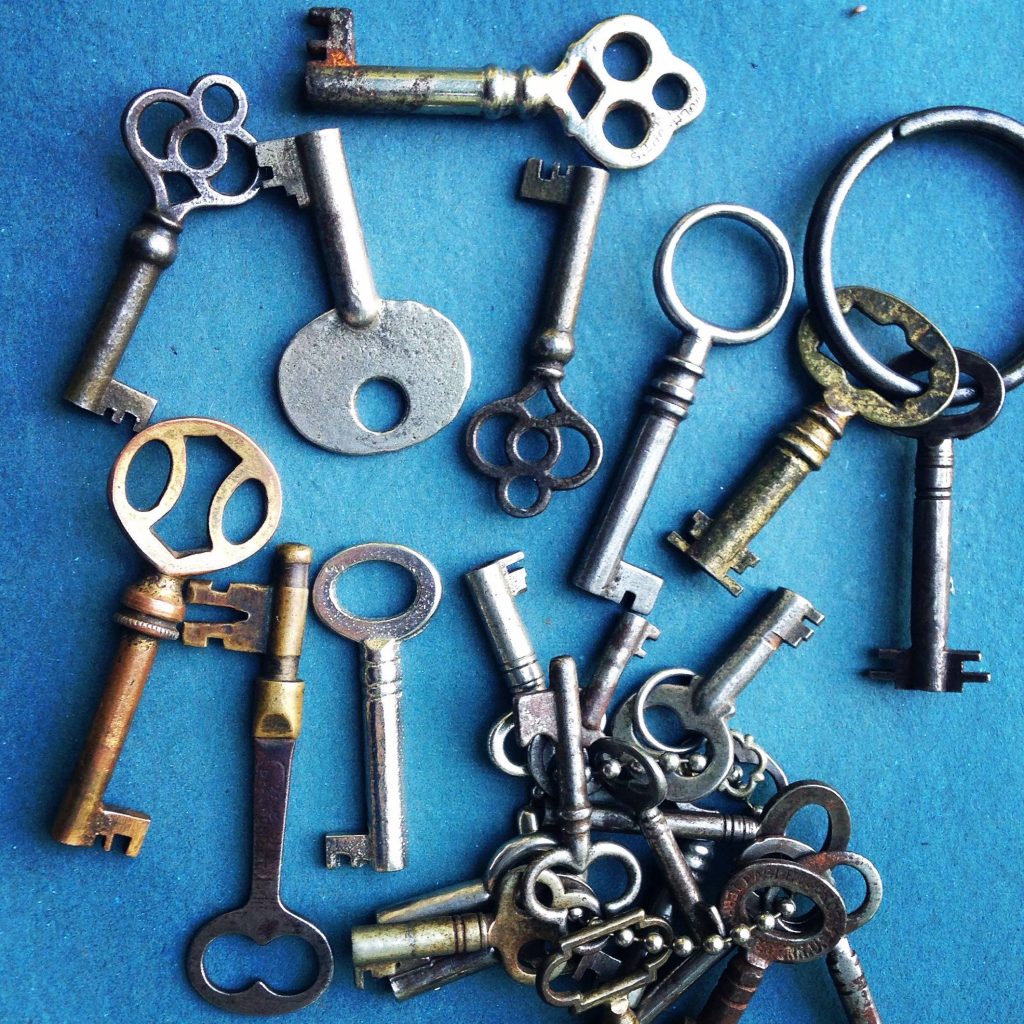 Individual students blamed others for not being able to follow the norms but took little responsibility themselves. We spent some time talking about personal as well as group responsibility and at one point, a student made a comment about specific behaviors that were "key" to the group's success. This got me thinking about ways to use a key metaphor to follow up with students in class the next day and reinforce the meaningful conversation we had about individual responsibility and group norms. On my way home, I stopped by the hardware store and started to buy a bunch of key blanks—two each of assorted designs. I thought the keys would make a useful metaphor for "the key" to building a positive classroom community. By choosing matching pairs/sets I thought I could also use them as a way to pair students for small group dialogue about the metaphor. The store owner asked me what I was going to use them for. When I explained, he said "I have a whole box of mis-cut key blanks out back that you can have." I ended up with enough to facilitate the activity with all of the 7th grade classes and let students take their keys with them as a reminder.
Facilitation Suggestions
• As students entered the classroom; we gave
them a key and asked them to respond on paper to
the following prompts:
› In your opinion what is the key to
creating a caring and supportive community?
› What are you personally going to do to create a positive, inclusive, and productive environment in our school?
• We then asked them find a key partner (someone whose key matches theirs in some way) and discuss their answers to these questions. This then led to a whole class discussion on making the group norms a reality. I invited students to take their keys with them as a reminder. Most of the students tied the keys onto their backpacks or shoes.
Adult, Organizational, and College Training
I have used the keys effectively with adult, organizational, and college training and team-building sessions as a reflective prompt on personal commitments to individual or broader group development goals. They can be self-reflection prompt and reminder about a "key behavior" they want to take action on or commit to, or a way to jumpstart a team's discussion on key behaviors needed to improve group culture. Here are some examples of the types of prompts I've used with various adult groups:
› What is key to the success of your
program?
› What behaviors or actions on the part
of this group will contribute to that success?
› What are you personally going to
commit to doing to move our work forward together?
›What do you think is key to the success of your program, and positive outcomes for your residents/students/clients?
›What are key components of positive communication within your work team – shift to shift, and in general?
›What actions are you going to take to promote successful outcomes for residents (treatment program), improve communication, and maintain a supportive and productive living and working environment?
The possibilities for using keys in a metaphorical way are endless. Use your creativity! At the very least having them on hand in your toolkit as a playful interactive way for group members to find partners for pair sharing conversations (see blog post). Contact me for copies of the "Key Reflection" worksheets I've used that you can adapt to your programs.
I hope these examples inspire you to think about improvising as a facilitator and up-cycling or re-purposing found objects in group work, training and teaching. Note: A similar re-purposing story on using computer keyboard keys in facilitation can be found in this 2011 post from the Blog Archives or the 2nd Edition of Tips & Tools for the Art of Experiential Group Facilitation.
Source link